Corporate volunteering: digital, measurable and with a lot of heart
We have developed purpozed for companies that want to introduce corporate volunteering quickly and easily in their organization or seek to effectively supplement existing programs.
On the one hand, employees can easily find volunteering activities tailored to their needs. On the other hand, companies always have an overview of all relevant volunteering activities – for internal management and external communication.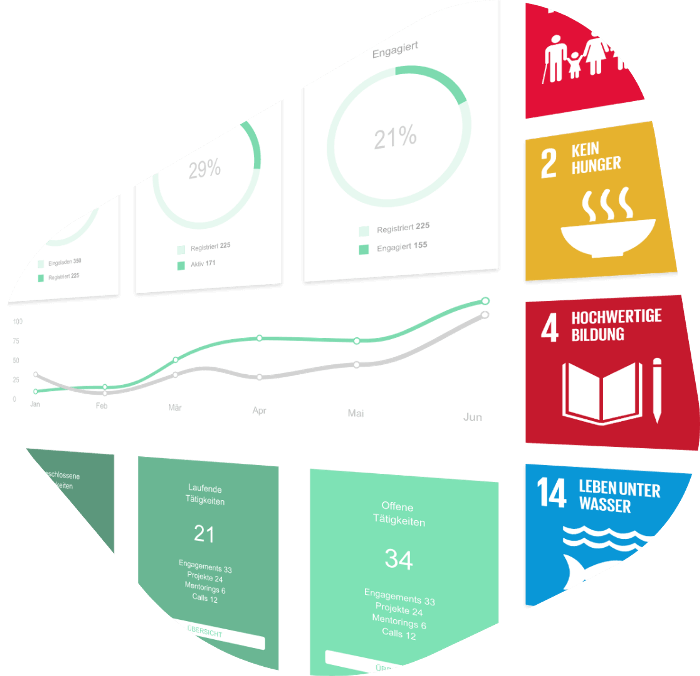 A glance at the dashboard is all it takes for companies to know exactly how well their corporate volunteering offering is being received by employees.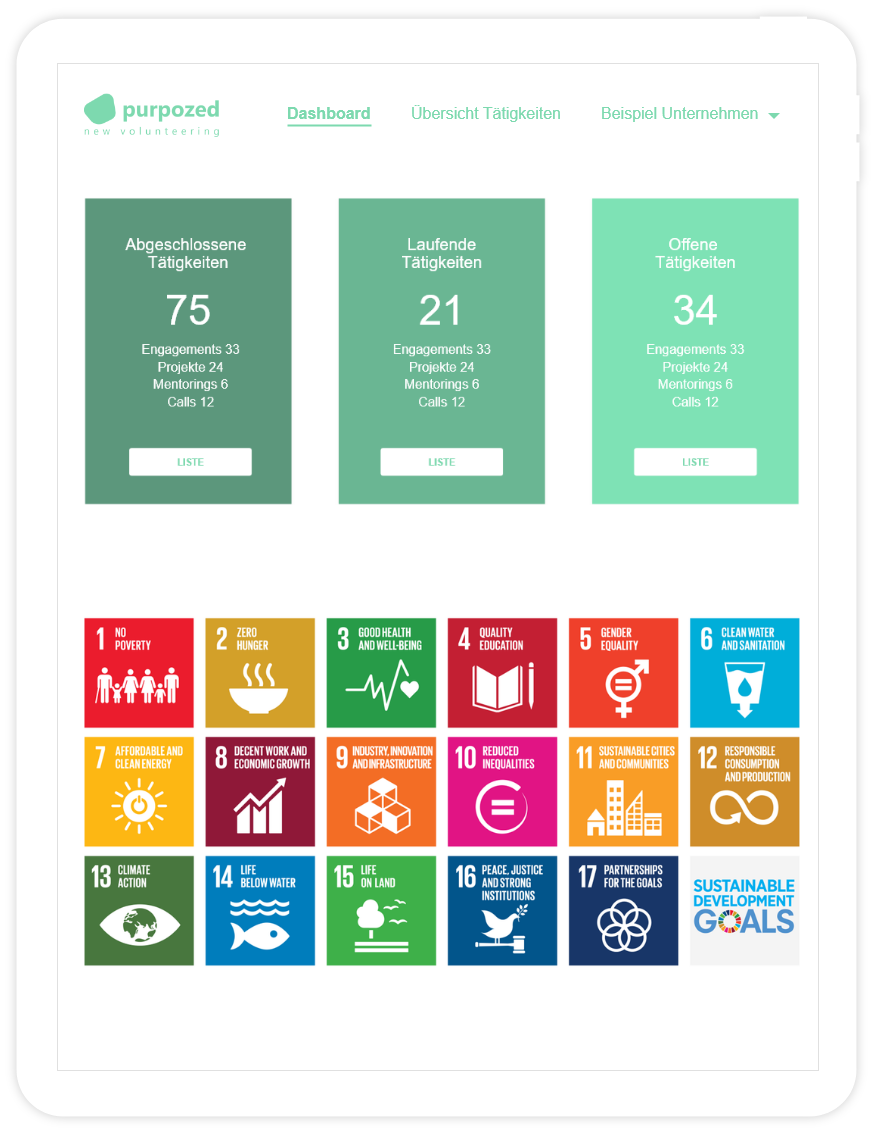 Companies get a complete overview of their corporate volunteering activities. This makes positive experiences and meaningful engagement transparent and measurable.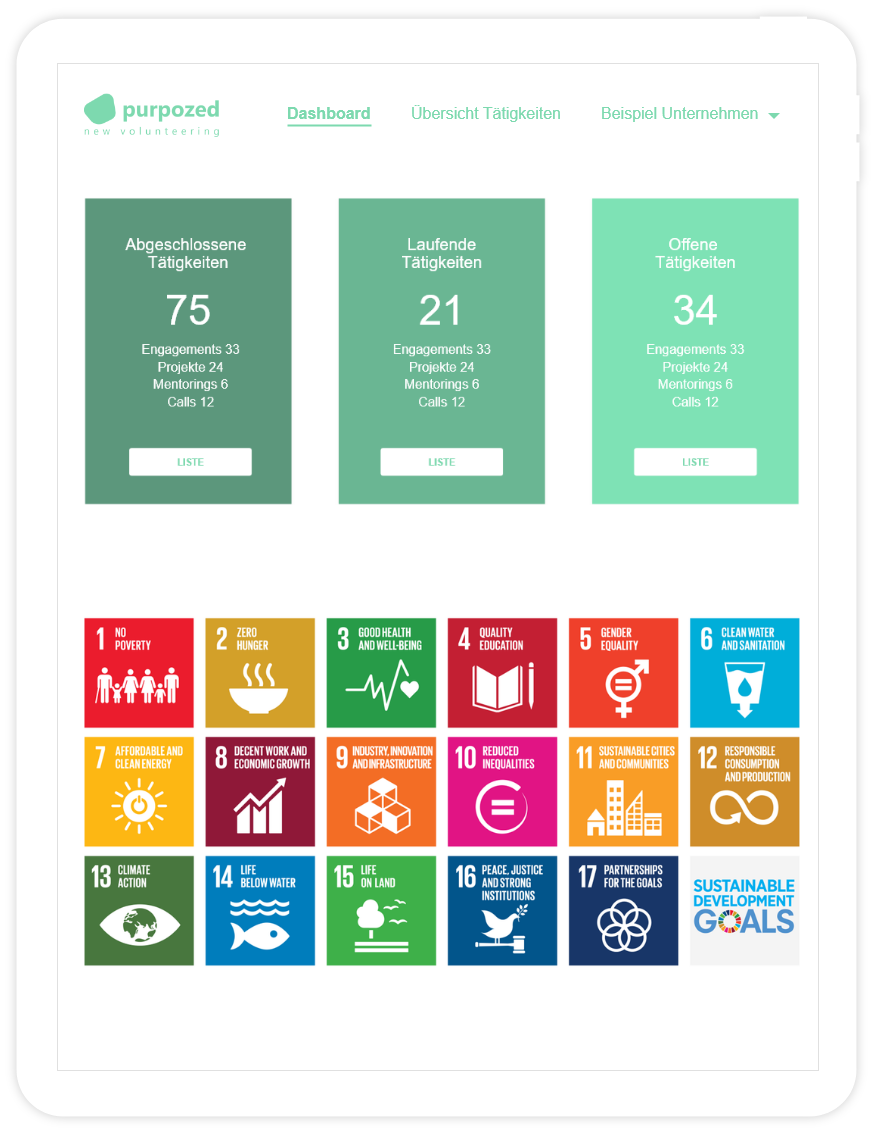 Through our digital matching process, volunteers can easily discover the most suitable activities for them at any time. This creates positive experiences as well as sustainable and meaningful engagement.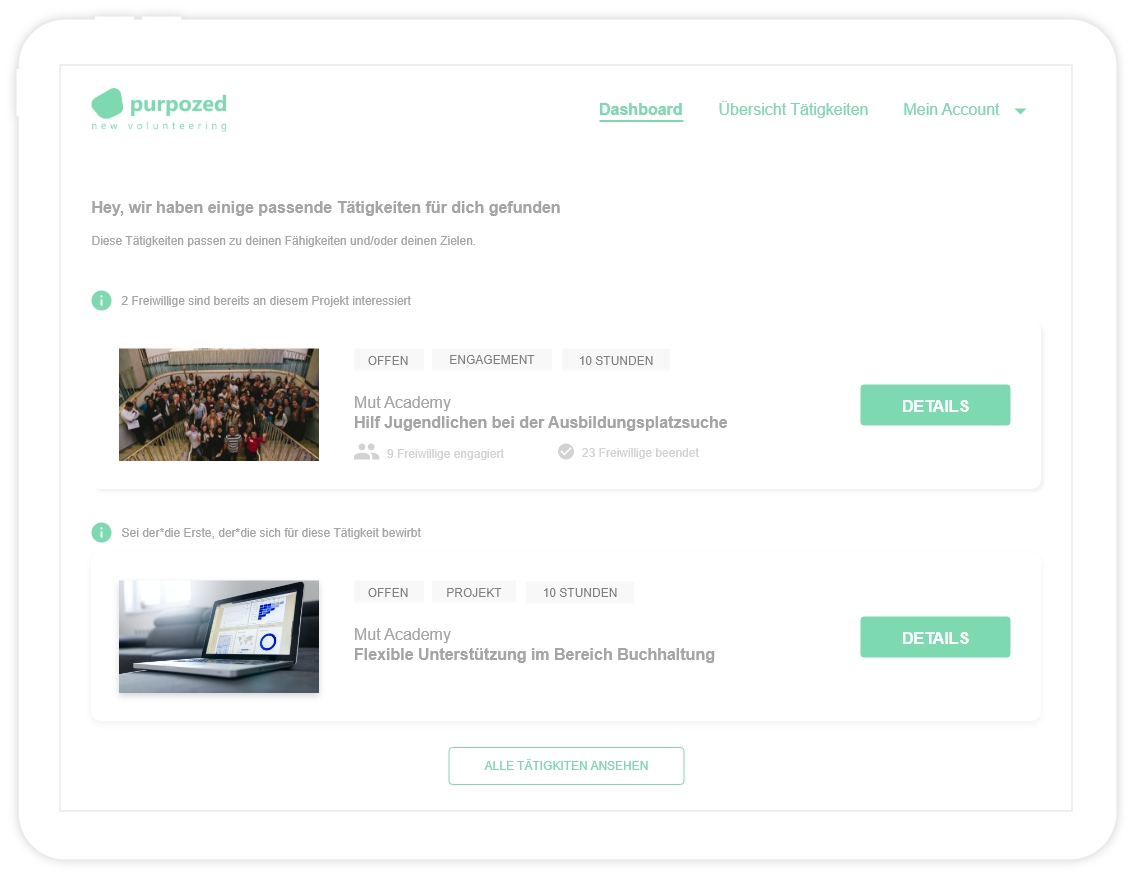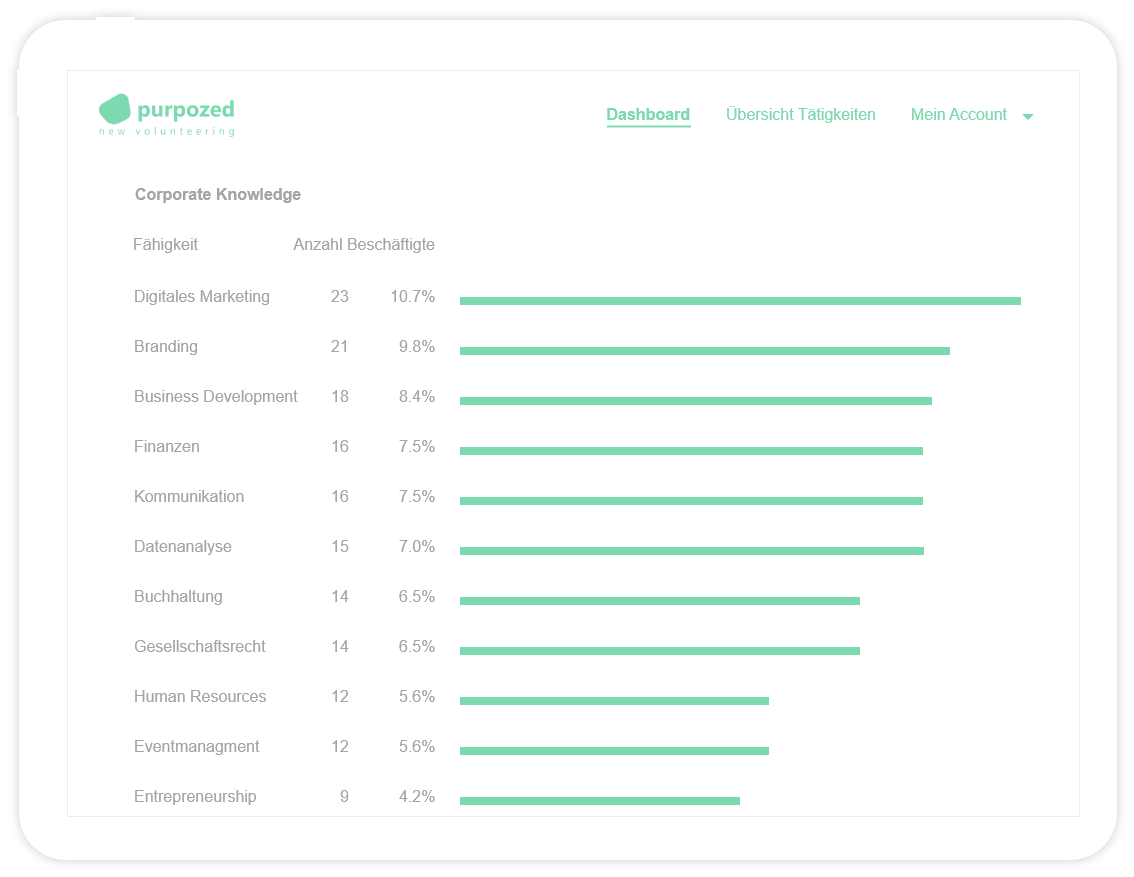 Do you know which skills are available in your company and to what extent? We show you!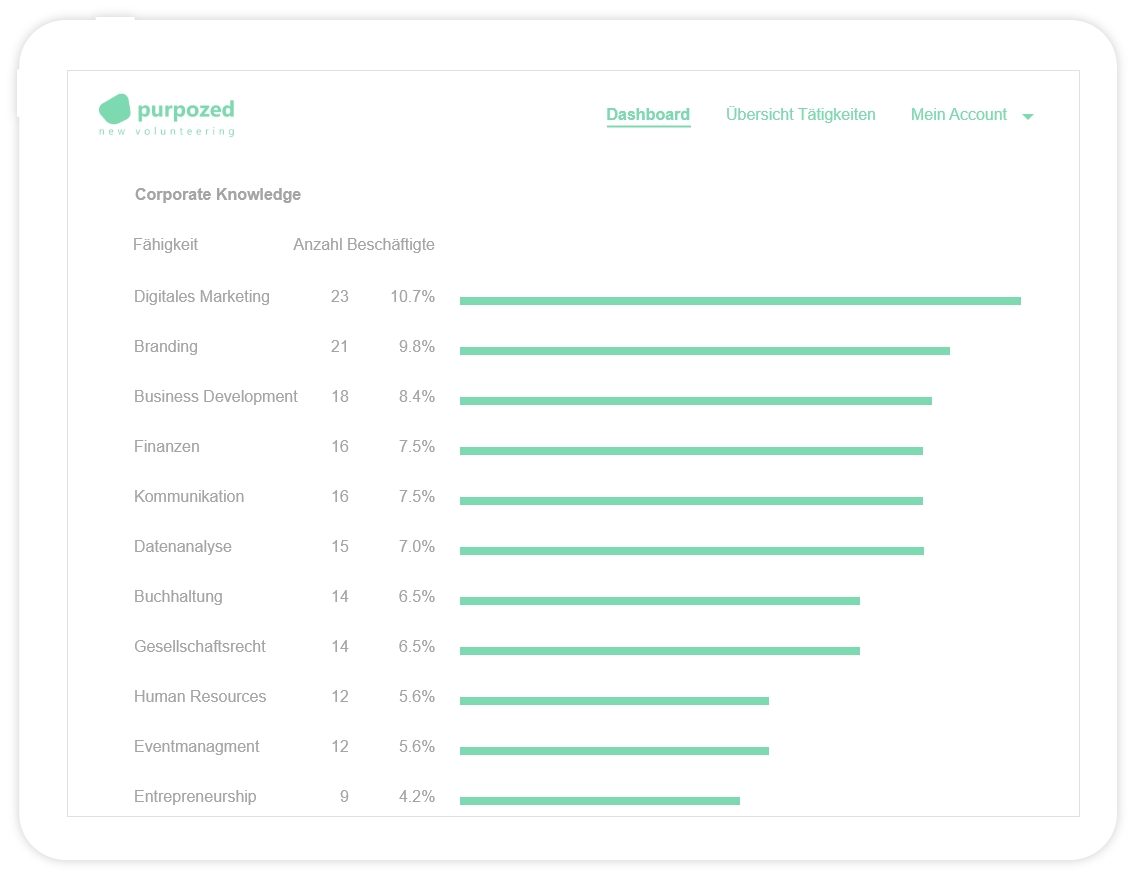 Cost-effective, easy and fast implementation (plug & play) and control of all corporate volunteering activities in an all-in-one solution.
Would you like to offer your employees additional volunteering activities through purpozed? Or would you like to customize our selection of diverse volunteering activities according to your own ideas? purpozed is happy to adapt to your wishes – right up to a complete white-label solution.