Why corporate volunteering?
Corporate volunteering is the voluntary commitment of a company's employees to a good cause. The primary aim is to develop a social or ecological impact. Numerous studies show that corporate volunteering also brings a number of benefits to the companies themselves.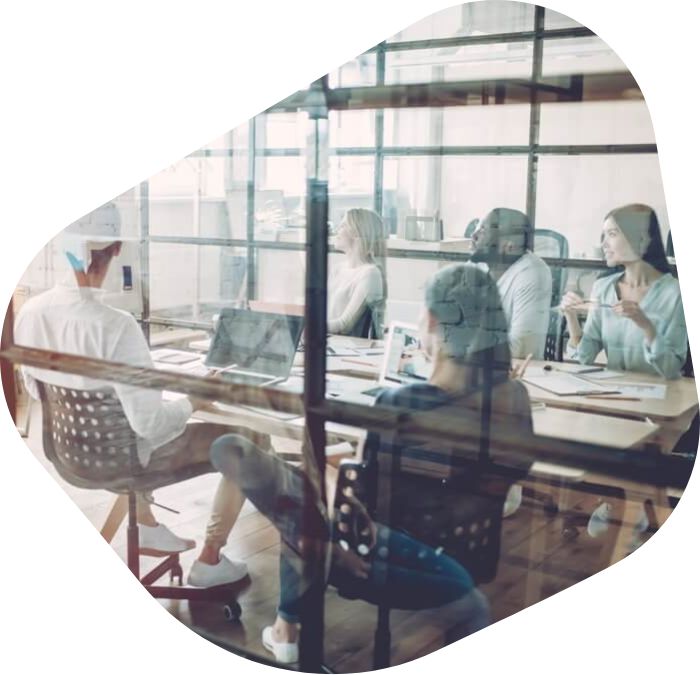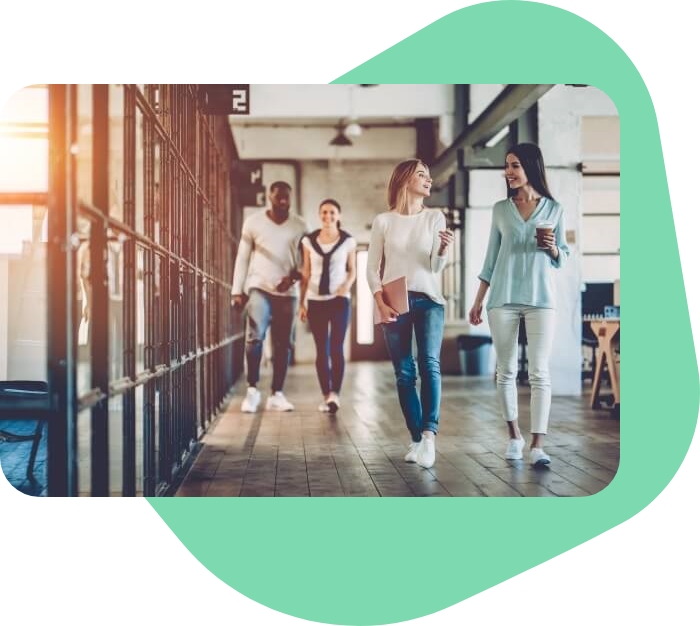 Increasing satisfaction and commitment
Employees who are able to volunteer during working hours are more satisfied, more motivated and more committed to their company's goals. Because corporate volunteering promotes company culture and team cohesion, they feel a stronger commitment for their company. This in turn leads to measurably lower staff turnover.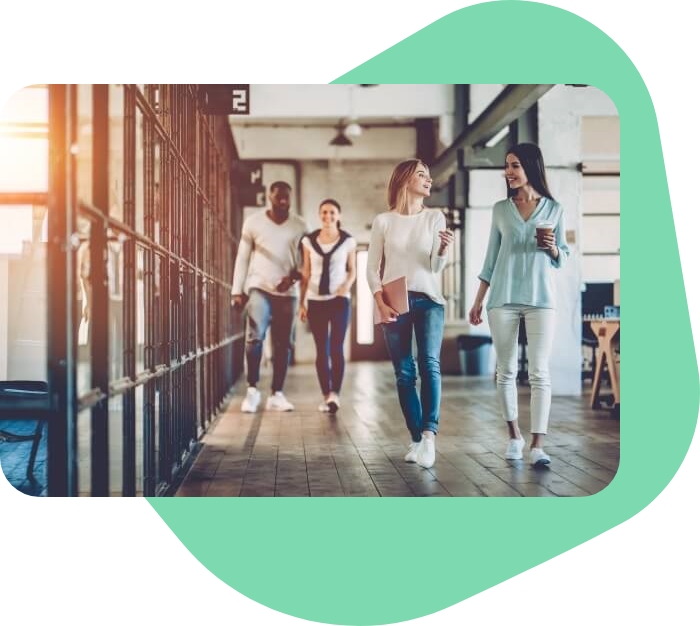 lower turnover at companies that offer corporate volunteering to their employees¹
of employees who have participated in corporate volunteering activities report higher job satisfaction
of employees say that offering corporate volunteering is essential to their well-being at work³
The more employees participate in corporate volunteering, the stronger the positive effects. The key is to offer a diverse range of volunteering activities, reflecting the different opportunities and preferences of employees. After all, everyone wants to help and can help differently. Our motto at purpozed is therefore apt: "Corporate volunteering for everyone".
Increasing skills, creativity and innovation
Corporate volunteering supports skills in employees that they would not be able to develop and train in their daily work routine. Especially in the context of professional volunteering projects, they have to think outside the box and find new approaches and solutions to new challenges.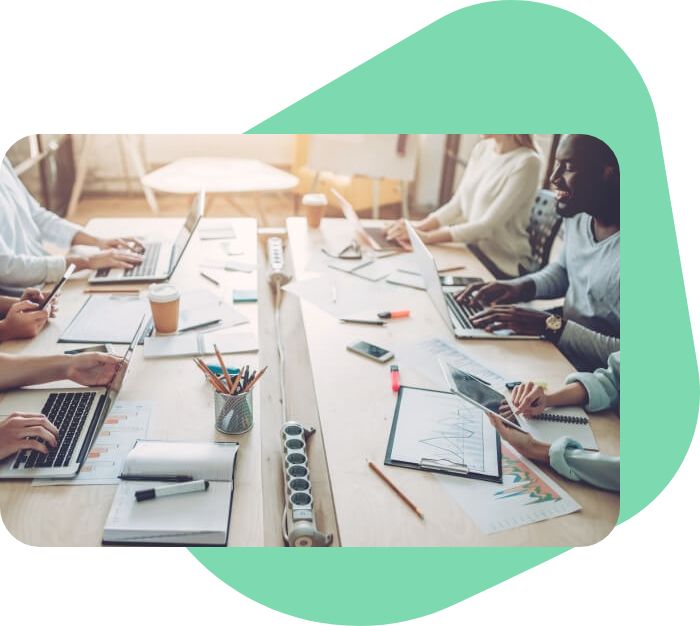 of corporate managers believe that corporate volunteering supports skill building⁴
of Fortune 1000 CEOs say employees develop new skills and strengthen existing ones primarily through skills-based volunteering⁵
of employees say corporate volunteering has helped them improve their leadership, communication and teamwork skills⁶
Recent surveys show that employees prefer volunteering activities in which they can use their skills. Among those under 30, it is over 90 percent. They want to expand their skills and really make a difference with their help. At purpozed, we place an emphasis on these popular skills-based activities.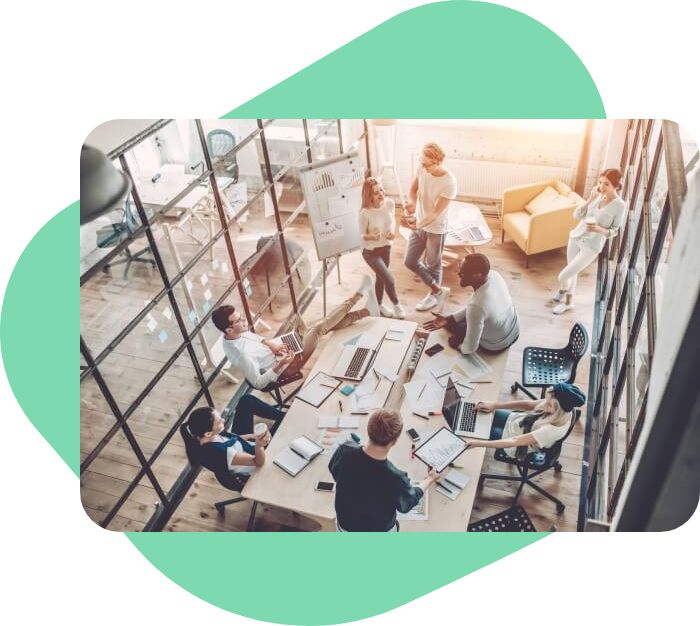 Employer branding and corporate image
Corporate volunteering also promotes a company's externally perceived sense of responsibility. Customers base their purchasing decisions on the sustainability of companies. And young talent in particular sets high standards for the social responsibility of their (future) employers.
of employees believe that companies that offer corporate volunteering also provide a better working environment overall³
of employees see sponsored engagement as a deciding factor when choosing an employer⁷
of Fortune 1000 CEOs see skills-based volunteering as a suitable means of attracting top talent⁵
Companies that enable their employees to engage in corporate volunteering should talk about it! Some companies are even required to provide annual sustainability reports. pupozed supports the measurement of social and ecological commitment.
purpozed is made for companies aiming to offer employees a simple, fully-fledged and innovative volunteering program. Our platform is also perfectly suited as an additional, digital building block for existing corporate volunteering activities.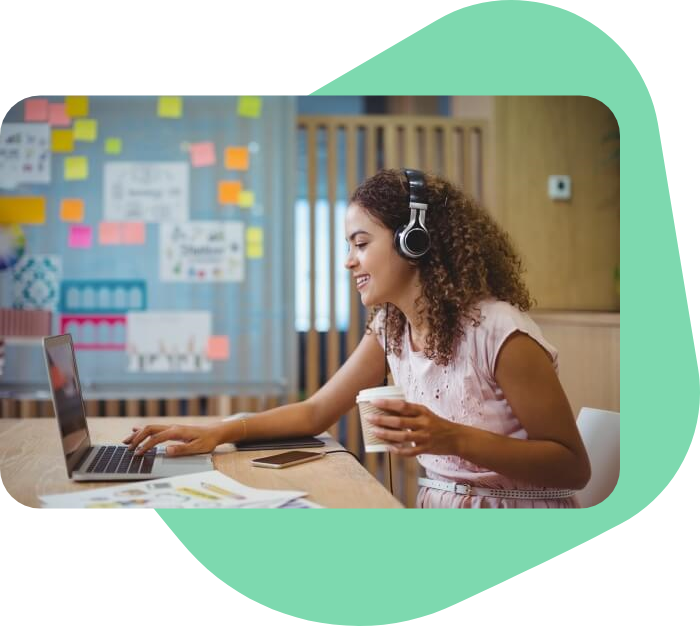 Corporate volunteering for everyone
On our platform employees can find volunteering opportunities which fit their time capacities, skills and individual interests.
A real-time dashboard provides companies with a full overview of their volunteering activities and the impact of their commitment.
Get started quickly and easily
Get onboarded quickly and easily (plug & play) and control all corporate volunteering activities in an all-in-one solution.
¹ Benevity Engagement Study (read more)
² Accenture "Vision for Employer-Supported Volunteering" (read more)
³ Deloitte Volunteerism Survey (read more)
⁴ YouGov, Volunteering is the Business (read more)
⁵ Covestro i3 Index (read more)
⁶ SMF, The Benefits of Employee Volunteering for Business and Individuals (read more)
⁷ brand & values, Hand in Hand – Corporate Volunteering als Instrument der Organisationsentwicklung in Deutschland (read more)