Why corporate volunteering?
Corporate volunteering not only has a positive impact on society. It also delivers tremendous value to your business and your employees. In short: Corporate volunteering is a real business case!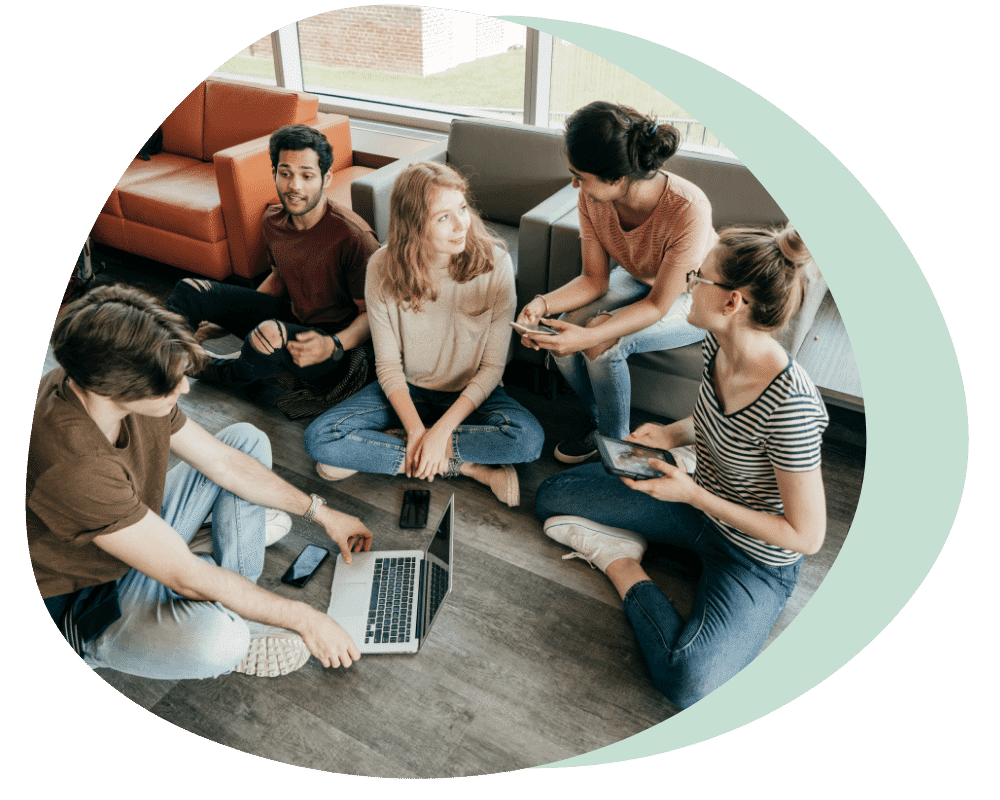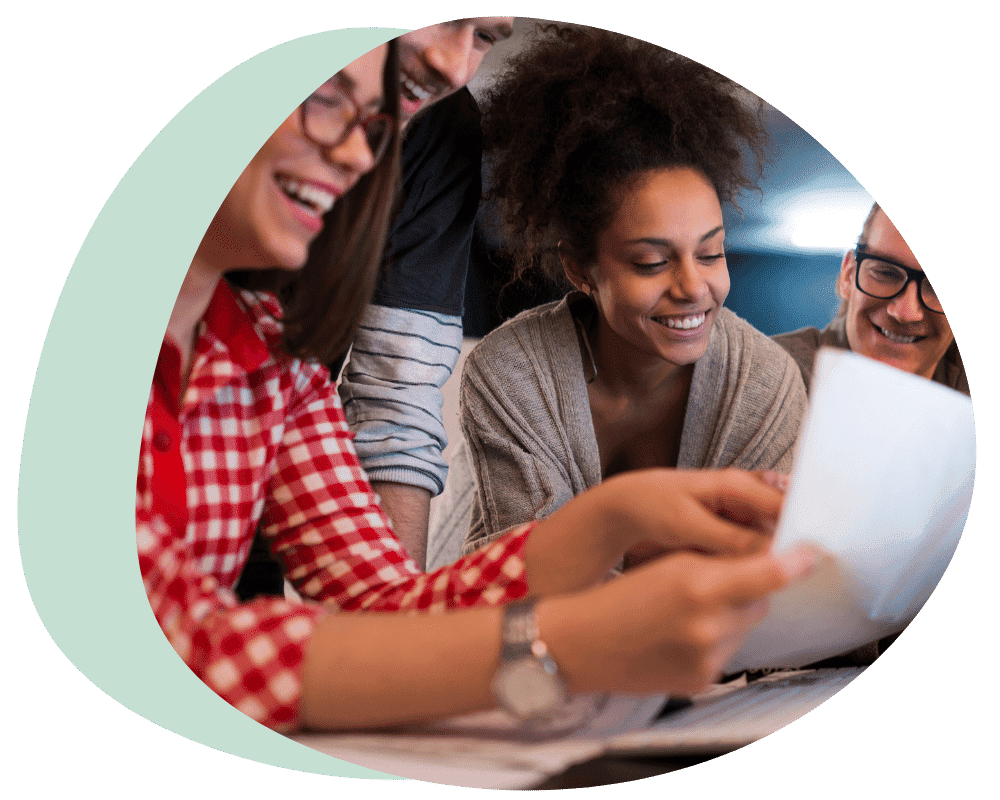 Promote corporate culture, team building and motivation
Employees whose volunteer work is encouraged by their company are more satisfied, more motivated and more committed to their company's goals. Because corporate volunteering strengthens the company culture and team cohesion, they feel a stronger bond with their company. This in turn leads to measurably lower staff turnover.
lower turnover at companies that offer corporate volunteering to their employees¹
of employees who have participated in corporate volunteering activities report higher job satisfaction
of employees say that offering corporate volunteering is essential to their well-being at work³
The more employees participate in corporate volunteering, the stronger the positive effects. The key is to offer as diverse a range of volunteer activities as possible, reflecting the different opportunities and preferences of employees. Because: Everyone wants to and can help differently. Our motto at purpozed is therefore apt: "Corporate volunteering for all".
Increasing "future skills" and sustainable innovative strength
If companies want to be successful in the long term, they need employees with "future skills".
The problem: Traditional HR development formats are not well suited to specifically promoting and developing non-digital future soft skills such as creativity, innovation skills, and the ability to engage in dialog and conflict.
Corporate volunteering can solve this problem.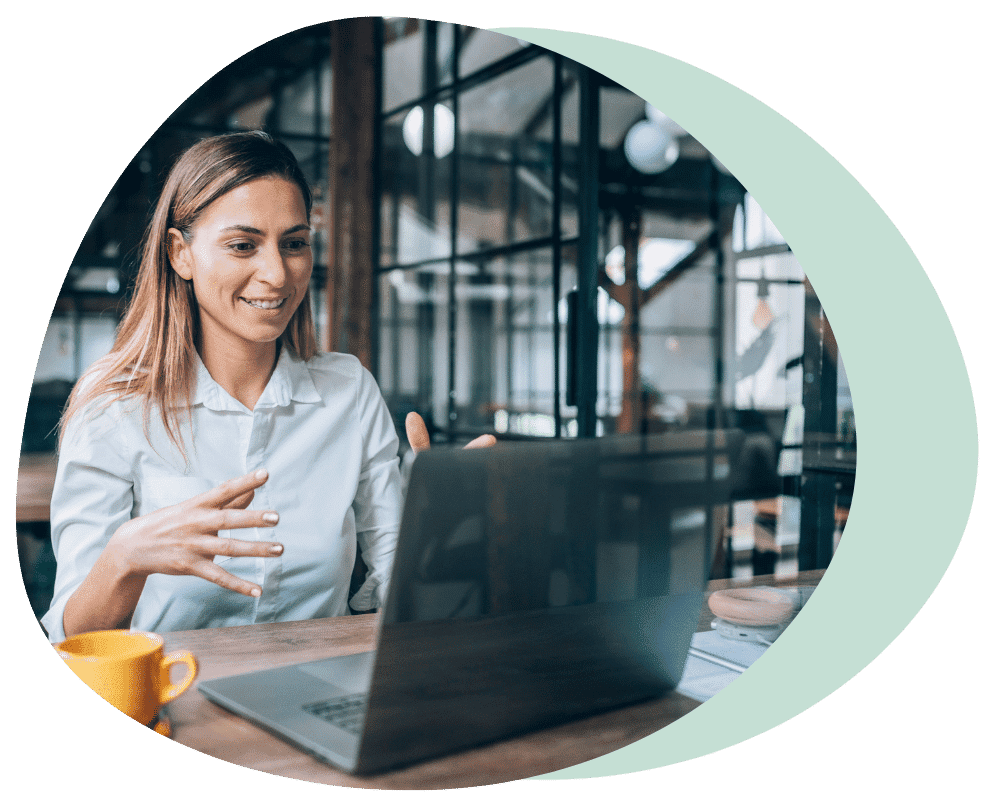 of corporate managers believe that corporate volunteering supports skill building⁴
of Fortune 1000 CEOs say that employees develop new skills and strengthen existing ones⁵ primarily through skills-based volunteering.
of employees say corporate volunteering has helped them improve their leadership, communication and teamwork skills⁶
What are Future Skills anyway and why are they so important? Why is it so difficult for companies to develop future skills in their employees? And why is corporate volunteering an exciting solution to this problem?
Skills-based volunteering with purpozed
Surveys show that employees prefer volunteer opportunities where they can use their skills. Among those under 30, the figure is more than 90 percent. She wants to expand her skills and really make a difference with her help. There are over 100 different skills-based volunteering opportunities to choose from on the purpozed platform at any given time.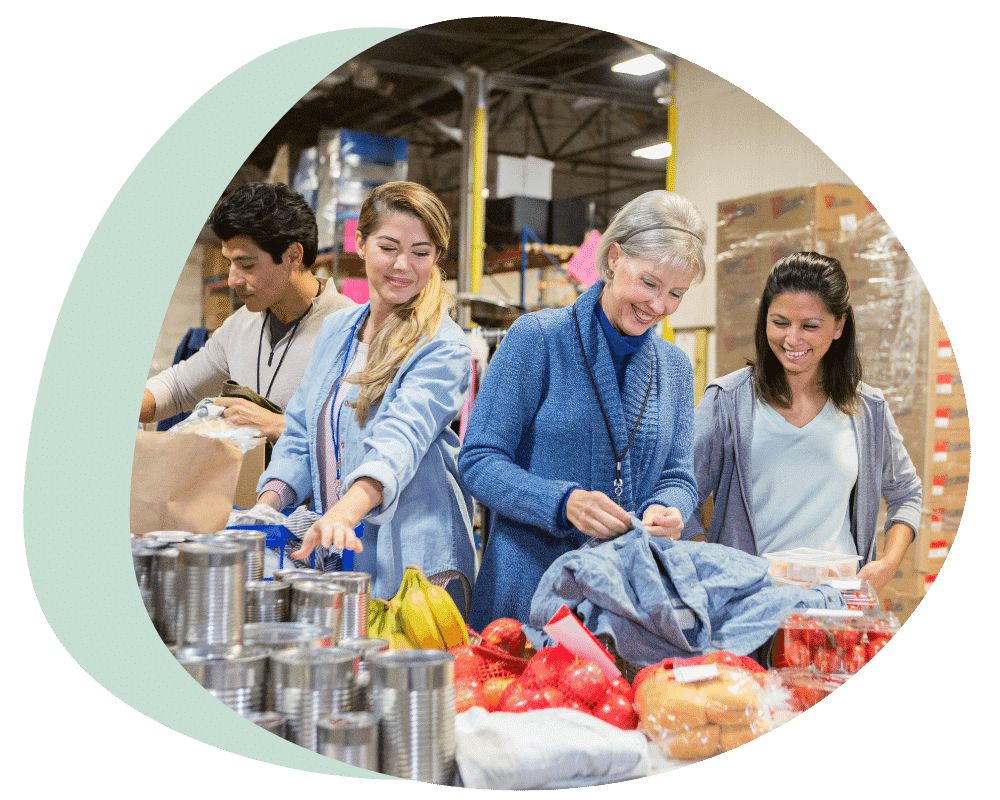 Strengthen employer branding and corporate image
Corporate volunteering also promotes companies' sense of responsibility as perceived from the outside. Customers base their purchasing decisions on the sustainability of companies. And young talent in particular sets high standards for the social responsibility of their (future) employers.
of employees believe that companies that offer corporate volunteering also provide a better working environment overall³
of employees see sponsored engagement as a deciding factor when choosing an employer⁷
of Fortune 1000 CEOs see skills-based volunteering as a suitable means of attracting top talent⁵
Social contribution, CRS & ESG
By definition, social commitment has a positive impact on people and the environment. It contributes to the achievement of the 17 United Nations Sustainable Development Goals and makes our world a better place.
In ESG ratings, the "social" part is regularly weighted the highest. Corporate volunteering is also the most effective way of making sustainability issues tangible and tangible for employees.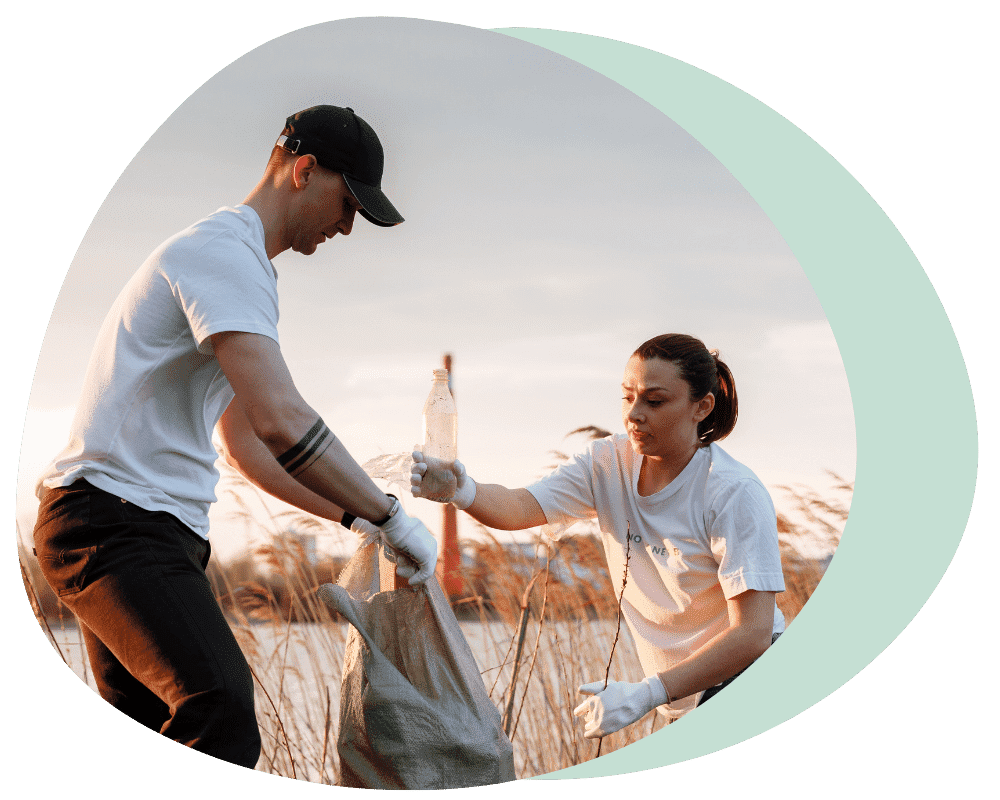 purpozed is the digital all-in-one solution for corporate volunteering. Our platform is made for companies that want to offer all their employees a simple, year-round and impactful volunteer program. Likewise, purpozed is also ideally suited as an additional building block for existing corporate volunteering activities.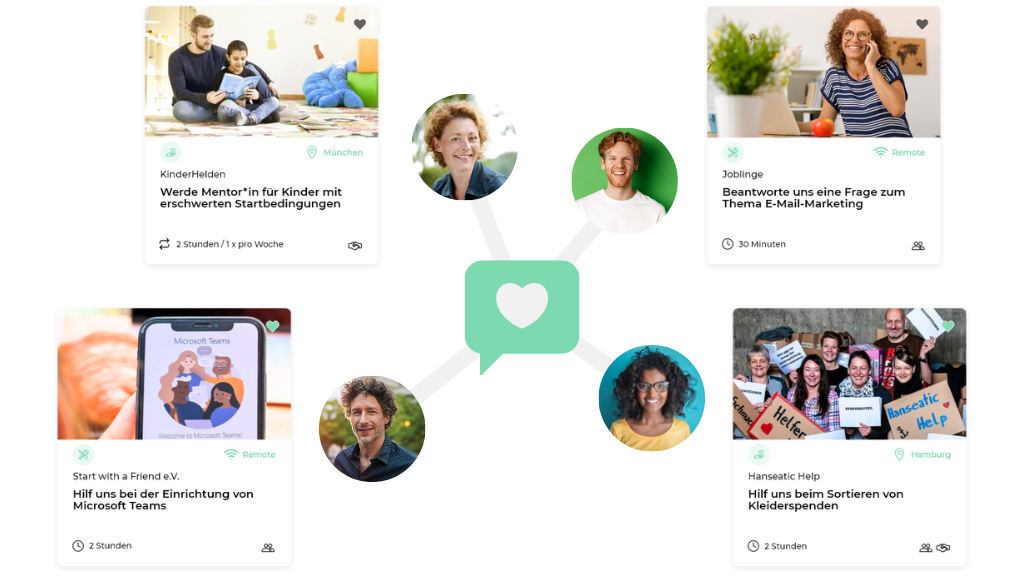 The right engagements for everyone
At purpozed, all employees can quickly and easily find engagement opportunities that perfectly match their interests, skills and time budgets at any time.
Whether on-site or digital & accessible. Whether in a team or individually. Whether short and one-time or longer-term and regular: At purpozed, everyone can participate.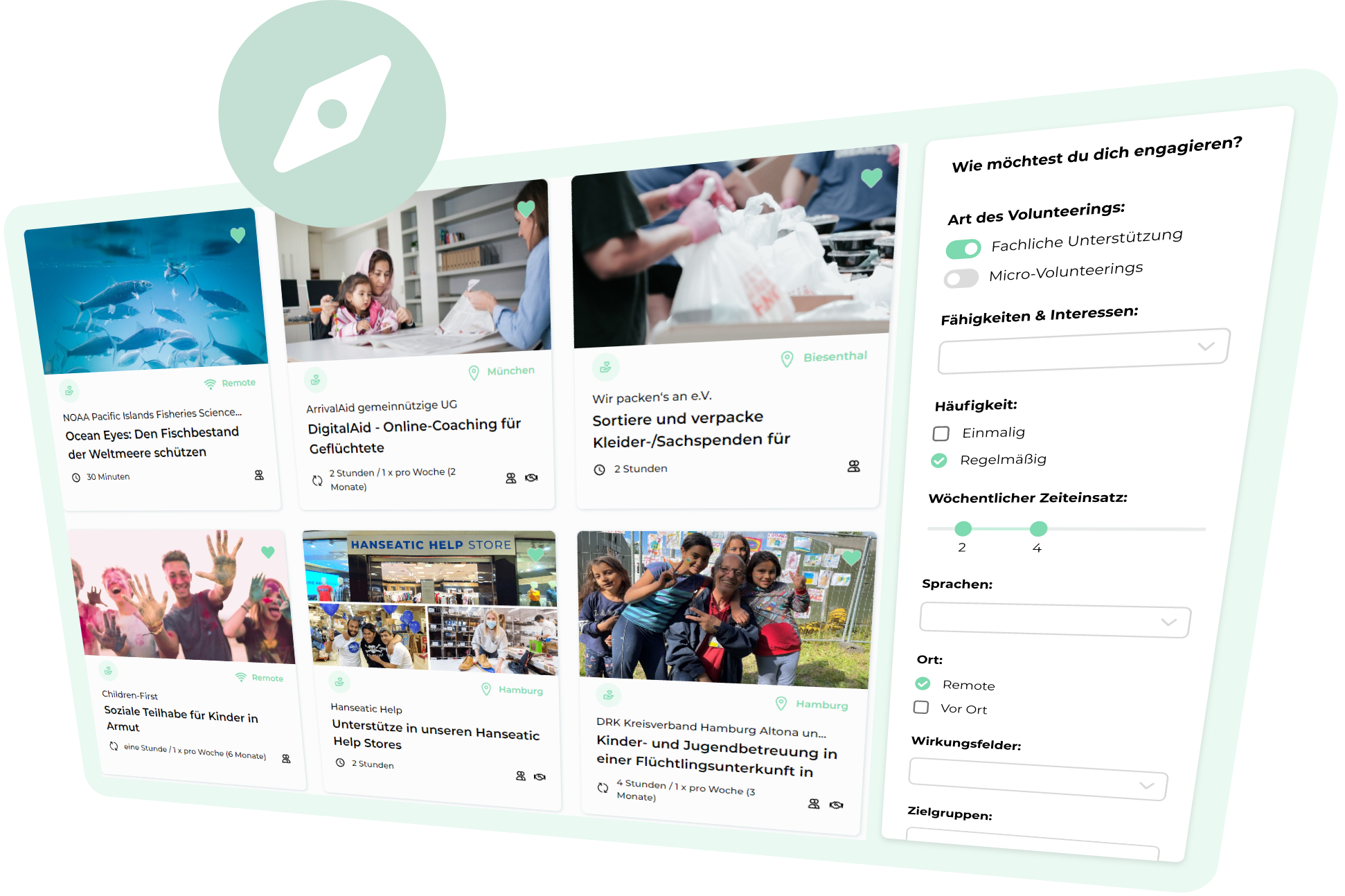 Much more than a corporate volunteering platform
On purpozed, companies and non-profits find each other quickly, easily and sustainably.
Together, they form a genuine purpose community in which employees from companies and nonprofit organizations get to know each other, exchange ideas, realize impactful engagements, and stay in touch over the long term.
This fosters engagements, creates unique social experiences, and maximizes value for all stakeholders.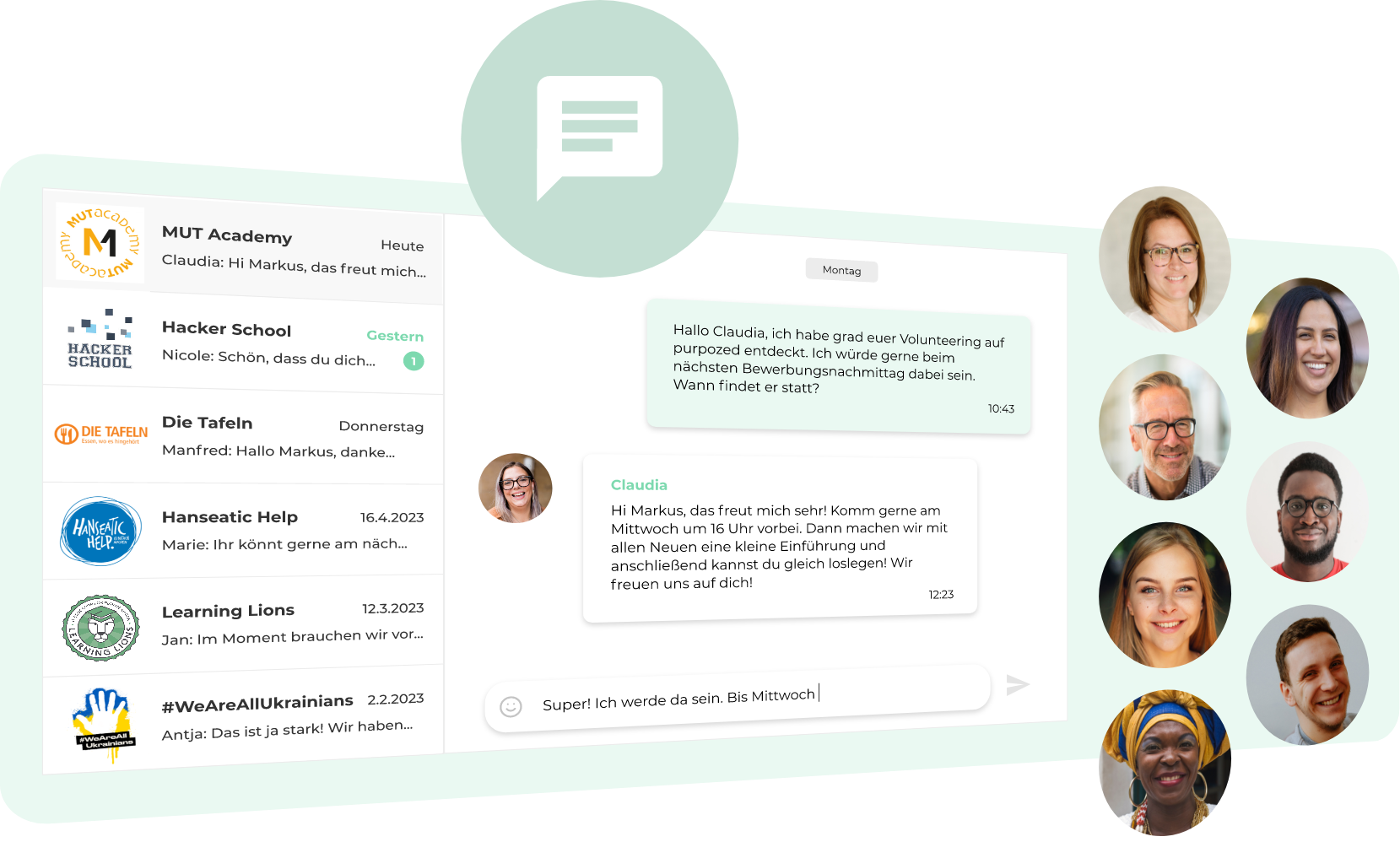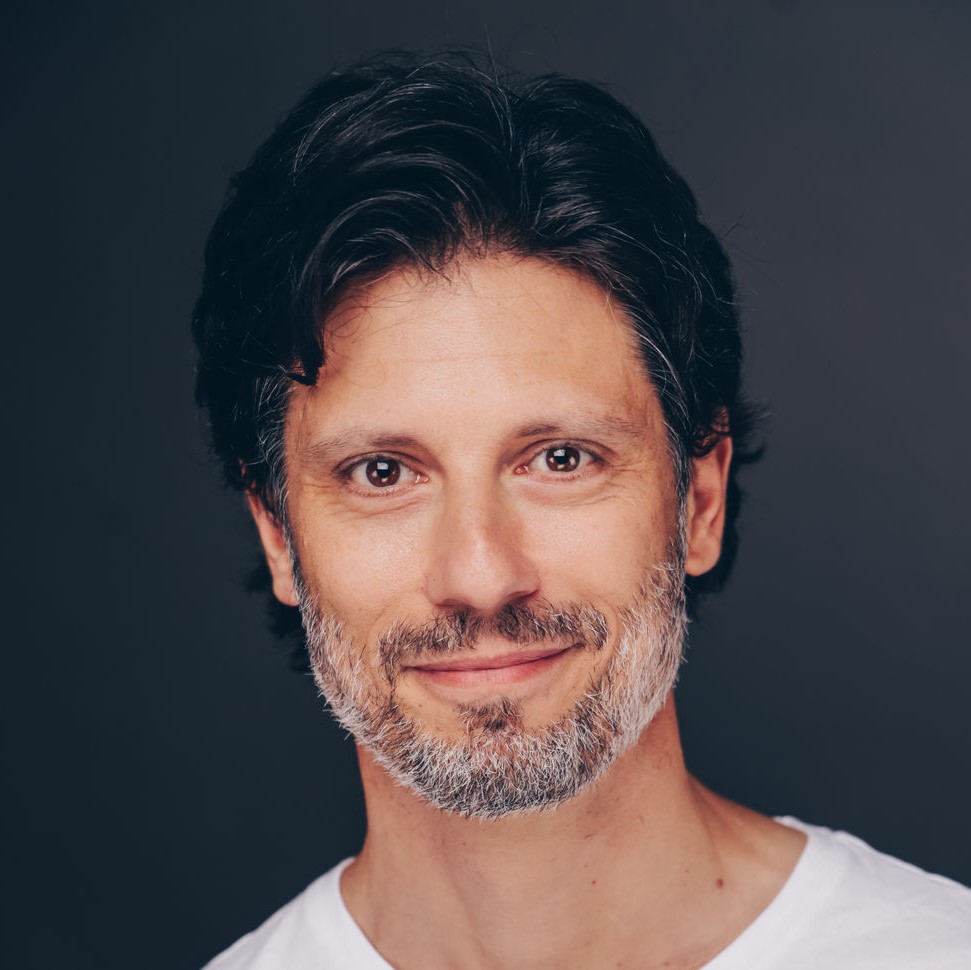 You want to find out more about purpozed? Then let's talk with pleasure! Or simply explore purpozed yourself:
Valuable info on the topic
¹ Benevity Engagement Study (read more)
² Accenture "Vision for Employer-Supported Volunteering" (read more)
³ Deloitte Volunteerism Survey (read more)
⁴ YouGov, Volunteering is the Business (read more)
⁵ Covestro i3 Index (read more)
⁶ SMF, The Benefits of Employee Volunteering for Business and Individuals (read more)
⁷ brand & values, Hand in Hand – Corporate Volunteering als Instrument der Organisationsentwicklung in Deutschland (read more)